Making a good first impression during your recruitment process
When you think about first impressions during the recruitment process, it's easy to create a list of things that a candidate needs to do — dress professionally, make eye contact, arrive on time, spell check your resume, etc. It's just as important for employers to make a good first impression — especially in a competitive recruitment market.
"From the moment that a potential employee engages with your organization, you provide them with a story of the type of relationship you will have with them. Will your story be about trust, inclusivity, and engagement? How you interact with candidates is important and the little things matter."

– Shari Loewen, Manager, HR @ Your Service
Everything a candidate sees from and about your organization during the recruitment process influences their impression of the company and your employer brand.
Just like going to buy a new car, there are multiple touch points that will help you form an opinion and decide whether or not to make the purchase (or take the job). You're going to do some research online first to learn about the car and its features. Then you may go to your chosen dealership for a test drive and gather more information. If things go well, you purchase the car and (depending on availability) you drive off with your new ride.
There is a chance at any of these touchpoints of things going offside.
The way the car is written about online might not be enticing.
During the test drive, the car might not feel like the right fit.
You might have a poor interaction with someone at the dealership.
After driving the vehicle for a bit, you might realize it does not fill the promises of the car you read about online.
Replace car with job and dealership with your company and we are back to talking about the hiring process.
Planning your recruitment strategy to ensure the touchpoints with your company are well thought out will make the process more efficient and leave candidates with a good feeling about your organization.
Make the best first impression possible with these tips!
Timelines
Tip: Provide clear communications around hiring timelines. Candidates suffer from inevitable self-doubt while waiting for feedback from their interview. Being clear about hiring timelines can help to alleviate this.
Once you've shared timelines, commit to providing the candidate feedback in a reasonable timeframe. This can make the impression that you stick to your word and that your organization respects timelines.
"The transparency and contact that People First HR had with me throughout the process was very helpful," shared Ainsley LaCroix, HR Consultant. "I had multiple phone calls with the recruiter and each time I was told what I could expect and where things were at in the process. It helped calm my nerves and gave me a feel-good feeling. It's not often employers are transparent with their recruiting, and it was a positive experience for me with People First."
Interviewing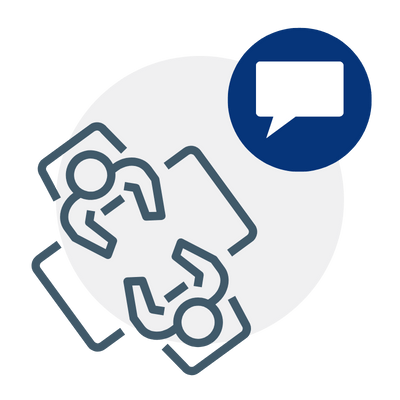 "An employer can make a strong first impression by being prepared for the interview."

– Tara Gousseau, Associate Recruiter Team Lead.
Tip: Review the resume beforehand, be prepared with relevant questions, be respectful of the candidates' time (show up on time, utilize the time wisely), and be prepared to answer the candidates' questions.
A candidate's impression of you is going to be made during the interview process. It's important to be and stay engaged — just like you'd expect the candidate to be. Make eye contact, show that you are interested in them and their interests, and work through the questions you have set, while trying to be as fluid and flexible as possible.
Also keep in mind that a candidate may be nervous. Attending an interview is a big commitment, so show appreciation and empathy to them.
Being open about candidate's opportunities
"Talk about opportunities to enhance the employee experience. Applicants are often interested in project work outside of their day-to-day duties and other meaningful work."

– Karin Pooley, VP Senior Management & Executive Search.
Tip: Talking about programs and opportunities that your organization offers to enhance the employee experience can both make a candidate more excited about the role and your organization in general.
Support for creating a good first impression
A lot goes into a recruitment strategy from understanding the ideal candidate for the role and creating the job posting to interviewing candidates. Don't let this time and effort be a waste.
Remember to:
Consider your employer brand and the touch points candidates will have with your company
Be transparent with timelines
Prepare for each interview
Talk about candidates' futures with your organization
For support with hiring or with creating recruitment strategies, contact us! We offer full-service recruitment services, as well as training on recruitment strategies that support businesses of all sizes.
"*" indicates required fields